Campus Announces Changes to Planning and Budget Division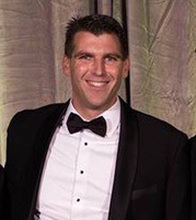 Campus leadership recently announced two key appointments and one departure from the Division of Planning and Budget.
In a campus message sent to faculty and staff members this week, Chancellor Dorothy Leland announced that Daniel Feitelberg stepped down from his position as vice chancellor to take on a role as special advisor to the chancellor. Veronica Mendez, Planning and Budget's assistant vice chancellor since 2014, will serve as the division's interim vice chancellor. She will oversee the division's financial, institutional and budgeting functions. Feitelberg's and Mendez's appointments went into effect Feb. 13.
In his new position, Feitelberg will leverage UC Merced's growing reputation in the public-private partnership field as a result of the Merced 2020 Project. Leland credited Feitelberg's expertise in public sector infrastructure financing for paving the way for the project's approval.
"As you may know, 2020 has brought a new international focus on our campus," Leland wrote in the message distributed to faculty and staff members. "I believe that it is important to seize the moment to build greater awareness of UC Merced and lay the foundation for new research partnerships, student internship opportunities and financial support."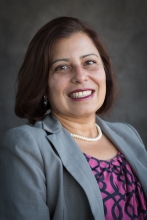 During her four years at UC Merced, Mendez has made notable contributions to the campus. In recent months, she led the development of UC Merced's comprehensive long-range financial model, which serves as the basis for the Merced 2020 Project's financial plan and other campus priorities. She established and guided the organizational framework for the campus' Special Projects Office, helped initiate the Data Governance Council and guided Institutional Research and Decision Support (IRDS) through a transition and reorganization.
In other Planning and Budget news, Abigail Rider, assistant vice chancellor for Planning and Real Estate Services, is leaving UC Merced to serve as vice president for administration and finance at the University of Rhode Island. Her last day here is today (Feb. 15).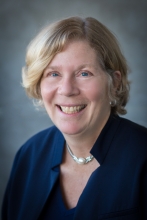 Rider made significant contributions to the university during her 2 1/2 years at UC Merced. She provided leadership across many aspects of the Merced 2020 Project and helped the campus acquire the sites for the Downtown Campus Center and the Venture Lab in Merced.
In her role at the University of Rhode Island, Rider will be responsible for the overall direction and management of that campus's business services, capital planning and projects, finance, purchasing, human resources, labor relations, public safety, enterprise funds and facilities.
As a result of Rider's departure, Associate Vice Chancellor for Physical Operations, Planning and Development Michael McLeod is reviewing workload and divisional needs and will determine her replacement in the next few months.