Library Notes: Helping the Campus Meet its Research Mission,
Have you ever wondered how the UC Merced Library acquires commercial research materials like journals, e-books, and print books?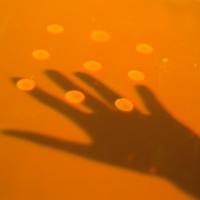 It's the library's mission to support the research needs of faculty and staff members and students. The unit provides resources including books, databases and journal subscriptions that are tailored to the campus community's needs and are updated as research fields expand and grow.
Journals are mainly acquired through packages negotiated by the California Digital Library (CDL). As part of the campus's commitment to sustainability and as a state-of-the-art research institution, we have a policy that prefers electronic versions of journals vs. paper, and the vast majority of our journal holdings -- some 84,000 strong -- are electronic.
The library licenses journal packages from publishers such as Elsevier, Sage, Springer, Wiley and Oxford and Cambridge university presses. A package can include as many as 1,500 journals, though the number will vary. The library also licenses individual journals at faculty request as the budget allows.
E-books arrive through two principal means. Many come from CDL-licensed packages, which are sometimes linked to journal packages. We also acquire e-books through demand-driven acquisition. This means that books are listed in our catalog, but we don't pay for them until someone accesses them. There is a free browsing period, after which the book is purchased permanently. This helps us ensure the books we have in our collection are relevant to the needs of our researchers, and prevents us from buying books no one will need or use.
The library also acquires newly published print books through an approval plan established with YBP Library Services, the principal North American book vendor for academic libraries.  Working with librarian selectors at YBP, we set profiles based on the needs of our researchers. The profiles allow us to select what types of books come to us automatically, and which ones our librarians personally select. The profiles can be adjusted based on the changing needs of our researchers and staff and allows us to receive books reviewed in particular publications such as the NY Times Book Review and the Times Literary Supplement.
The UC Merced Library is also happy to purchase books and research materials requested by our campus community members and is constantly evolving to provide the information and items our users need. 
Please contact the library for more information.
Statistical Database Updates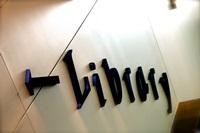 There have been changes to several of the UC Merced Library's ProQuest statistical databases. The changes are reflected in the library's databases A-Z list and are listed here as follows:
Please contact the UC Merced Library with any questions.