New Book Shows the Human Side of Deportation
A single mother in Guatemala works at a factory owned by a U.S. company, but doesn't make enough money to support her family. She emigrates to the U.S. and finds a low-paying job with no benefits and no unemployment insurance, and when she gets injured, her son has to find a job.
But he has overstayed his visa. He is arrested in Los Angeles in a case of mistaken identity, having committed no crime, and he is deported to Guatemala. He ends up working for low wages at a U.S.-owned call center, and the family is torn apart.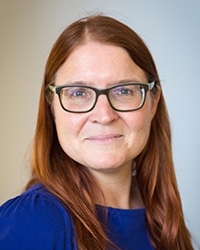 These kinds of stories, and these ties between immigration, law enforcement and economics, are at the heart of UC Merced Professor Tanya Golash-Boza's latest book. "Deported: Immigrant Policing, Disposable Labor and Global Capitalism," released in December, is her fifth.
Golash-Boza, a sociologist, became drawn to the political economics of immigration while researching the effect deportation has on people who have lived most or all of their lives in the United States. She received a Fulbright award to fund the research, which comprised dozens of interviews with deportees in Guatemala, the Dominican Republic, Brazil and Jamaica in 2009 and 2010.
Her initial intent was to build upon her previous research, which focused on assimilation theory — how immigrants fit into their new cultures — by examining what happens to people when they are deported.
But during the interviews, the impact of the globalized economy kept presenting itself.
"After I did the interviews, I realized what was more compelling was a different area of immigration theory — global circuits of labor and capital," she said. "When you integrate economies, you integrate societies. So I became not just interested in deportees, but why they came to the U.S. in the first place, and how that is connected to these global circuits."
Holistic View of Immigration and Deportation
The process has led Golash-Boza to begin examining other aspects of immigration and deportation, and she said she's beginning to see the issue more holistically.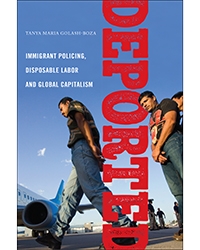 Gender is one aspect she was not expecting to delve into. But while studies show that the fear of deportation is more or less equal among men and women, about 90 percent of deportees are men.
Nationality is another — about 60 percent of immigrants in the U.S. are from Latin American or Caribbean nations, but 98 percent of deportees are from those countries.
Her research even moved into policing and incarceration practices, which have their own ties to deportation.
"When people are deported after having lived in United States for a long time, it's usually after being arrested or convicted," she said. "When they are transferred to immigration custody, they lose the protections granted to U.S. citizens."
With immigration being such a hot topic, particularly in presidential politics, Golash-Boza is increasingly being sought as an expert on the topic by the news media and others. She often writes opinion pieces and blog posts for major media outlets and gives talks on the subject across the country.
She wasn't always so interested in communicating her research outside the academic community, she said, but she has come to realize that her work can help change people's perspectives.
"A lot of my essays and articles focus on an individual person's story, trying to put a face on immigration policy," she said. "I would like us to see immigrants as people and develop a little more empathy."