Student Employees Recognized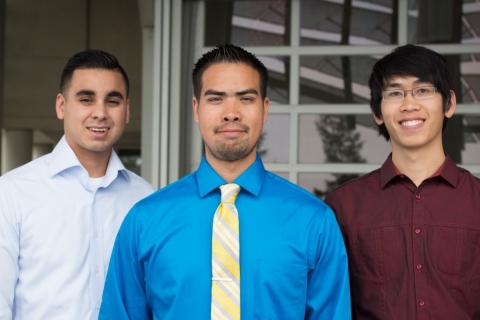 This year, the annual Student Employee of the Year event received 32 student nominations. Each student received a certificate signed by his or her hiring manager and Vice Chancellor for Student Affairs Jane Lawrence, and all enjoyed a wonderful lunch to celebrate their great work for campus.
The top three winners received special awards:
First place went to David Ly, a physics lab assistant who works for the School of Natural Sciences. Ly is a senior materials science and engineering major.
Antonio Valero won second place. Valero, a senior biological sciences major, is a lead peer instructor and orientation leader from the Calvin E. Bright Success Center.
Third place went to George Ortega, student assistant for Veterans' Education and Transition Services. Ortega is a senior political sciences major.