Update on the Strategic Academic Focusing Initiative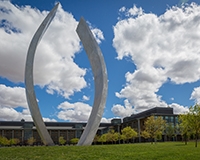 As reported in the Oct. 10 issue of Panorama, UC Merced faculty members have been working diligently since 2013 to identify the core group of thematic areas that will serve as the strategic focus of UC Merced's research and educational pursuits in the years ahead.
Following extensive faculty discussions and debate, six interdisciplinary themes have emerged as the university's strategic "pillars."
Panorama caught up with Provost and Executive Vice Chancellor Thomas Peterson, who spearheaded this effort — known as the Strategic Academic Focusing Initiative — with the Academic Senate leadership, for this status report.
It must have been quite a challenge to come up with a final list of six thematic areas when there are so many excellent programs in place or in development at UC Merced.
It was a challenge, but we arrived at a set of signature themes in which virtually all of our faculty members can participate if they so choose. These themes will be the focus of a large percentage of new faculty hires over the next few years, and will help us advance our mission in a more strategic, coordinated and efficient way. But we'll also continue to hire into bylaw-specific programs that serve foundational needs.
What are the themes that finally emerged as the most promising?
In no particular order, they are:
Toward a Sustainable Planet
Computational Science and Data Analytics
Adaptive and Functional Matter
Entrepreneurship and Management
Human Health Science
Inequality, Power and Social Justice
What were the factors that led to the selection of these six themes?
These themes best encompassed the research and educational concepts embodied in the proposals written, edited and submitted by faculty members. The themes cut across a wide swath of our academic capabilities and already exhibit quantifiable academic strength on campus. Each theme also demonstrates potential for future programmatic growth, supported where appropriate by externally provided resources, and can bring national/international recognition to the university. These same factors will influence the distribution of faculty hires among the thematic areas going forward.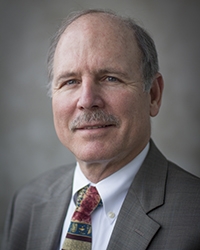 What happens next?
A recommendation for faculty hiring into each of these thematic areas over the next six years has been submitted to the UC Merced academic community for consideration. Three open discussion sessions were held in late April to get feedback, answer questions and address substantive issues. Our goal is to finalize hiring priorities for the next two years as soon as possible. The final four years of the plan are less definitive at this point, as needs may well evolve and adjustments might be made to accommodate those needs. But we've proposed preliminary numbers anyway to provide a sense of direction and intent.
How does this initiative relate to the 2020 Project?
The type of space we'll need, not only through 2020 but likely for the next decade, and its positioning within the next phase of development will be heavily influenced by the programs we've identified as strategic priorities. The 2020 Project team has been kept informed of our deliberations and will make the themes we've selected a fundamental part of their planning criteria going forward.
It took almost two years to get to this point. How do you feel about that?
I think we all hoped to complete the process in less time, but the upside of a longer, more inclusive and deliberative process is usually a better outcome. This was truly a campuswide collaborative effort that will provide a clear path forward over the next seven to 10 years. We fully expect it will need some tweaking in the "out" years, but we're confident we now have a strong strategic basis for moving forward. I'm very thankful for the thoughtful participation and patience of the entire faculty.