Calling All Volunteers: Commencement Needs You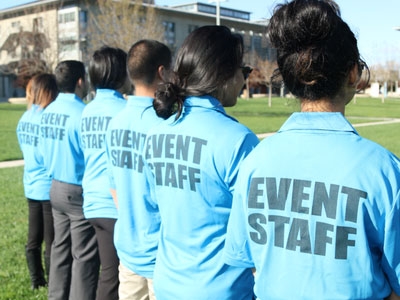 Commencement 2017 is two weeks away and the Event Team needs volunteers to help make this year's ceremonies memorable for students and their families.
All who volunteer their time will receive one complimentary ticket to the commencement brunch held after each ceremony.
There are several opportunities to be a part of this year's ceremonies, scheduled for May 13 and 14:
Greeters — Be the first point of contact and welcome thousands of guests to campus.
Robing and processions — Help candidates take the next step of their UC Merced journey by assisting them before and during the ceremony.
Ushers — Check tickets, distribute programs, usher guests to seats and assist with crowd control.
Guest services — Serve as a resource for guests with general questions and special needs.
To be part of the event team, fill out the form online by April 28. For more information, email commencement@ucmerced.edu.