Campus Announces 2012-13 United Way Campaign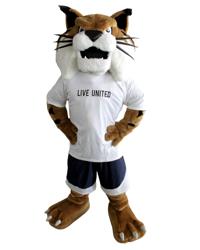 Each year UC Merced raises funds to support the community as part of the campus's mission of public service. Vice Chancellor of Student Affairs Jane Lawrence is sponsoring the United Way Campaign again this year, and Connie McBride, business officer in the Office of Student Life, is chairing the committee.
This year's United Way Campaign Committee is in the midst of planning the 2012-13 campaign, which will have the theme of "United Our Star Shines Brighter."  In support of the campus's focus on sustainability, the committee has decided to go green this year. Instead of stuffing envelopes, all information will be sent through campus email. 
Last year's campaign was very successful, raising more than $33,400, a 15 percent increase over 2011's campaign. This amount placed UC Merced in the top five Merced County companies with the most employees supporting United Way.
This year's goal is to raise participation and funds by 10 percent. The campaign will bring back the Chili Cook-Off/Bread Bake-Off, which will be the campaign's first event. It will be held Jan. 15.  
More details will follow about the campaign in the coming weeks. You can also learn more on its website.
If you are interested in helping with this year's campaign, please contact Connie McBride at 209-228-4692 or via email.