Campus Begins Transition to New Email, Calendar Services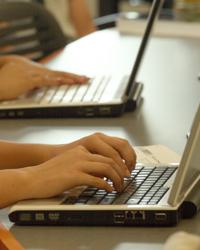 With pilot programs completed and feedback from users in, Information Technology (IT) is moving forward with plans to transition faculty, staff and students to Microsoft Office 365 for email, calendar, instant messaging and other collaboration-tool services.
IT has begun coordinating with unit managers and representatives from the campus's three schools to schedule mailbox migrations from the old email client to Office 365, said Interim Chief Information Officer Faust Gorham. Several units have already been migrated including: Recreation and Athletics,  the School of Engineering dean's office, the Center for Research on Teaching Excellence, the Bright Success Center and Graduate Studies.   
IT expects to complete email and calendar migrations for all faculty and staff by Jan. 10. Student accounts will make the transition the week before the spring semester begins. Users' email existing on mail servers will be copied to the new system for each individual on his or her department's migration date.
To help make the transition as seamless as possible, IT assembled for users a list of differences between the current email and calendar services and Office 365. Additional details were included in a recent update. Meanwhile, self-help documentation has been posted for some of the most common email and mobile device clients, along with other pertinent migration information. Questions and inquiries can be directed to fgorham@ucmerced.edu.