Campus Students Offered Access to World-Class Computation App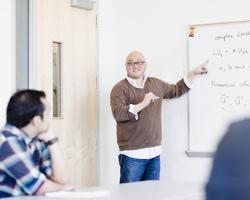 UC Merced's School of Natural Sciences recently purchased a site license for Wolfram Research's Mathematica, which is renowned as the world's ultimate application for computations.
The application, compatible with Mac, Windows and Linux operating systems, can be used by undergraduate and graduate students, regardless of their school or major. Installation instructions are online. 
With 20 years of experience and millions of users from Fortune 500 companies and government departments to thousands of universities worldwide, Mathematica technology lies behind many of the world's most impressive projects, processes and organizations.