Campus Welcomes 12 New Faculty Faces for Fall
There are more than a few new faces on campus this year. In addition to new first-year, transfer and graduate students, 12 tenure-track professors have chosen the University of California's newest campus as their professional home.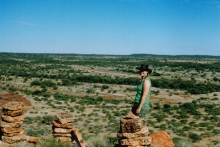 This year's crop of new faculty members will play a key role in the university's plan to support up to 10,000 enrolled students by 2020, Provost and Executive Vice Chancellor Tom Peterson said.
"The past two years have seen the development and refinement of thematic research areas identified as critical to our current strengths and future growth," Peterson said. "Not surprisingly, these new faculty members will each contribute in varying ways to the advancement of these themes."
The campus's Strategic Academic Focusing Initiative, which was finalized earlier this year, identified the following signature themes to guide research and faculty hires:
Toward a Sustainable Planet
Computational Science and Data Analytics
Adaptive and Functional Matter
Entrepreneurship and Management
Human Health Science
Inequality, Power and Social Justice
Of the 12 new professors, more than half have appointments within the School of Social Sciences, Humanities and Arts (SSHA) and contribute intellectually to the themes of Entrepreneurship and Management, Human Health Science, and Inequality, Power and Social Justice.
Jeffrey Gilger, interim dean of SSHA, said the school has been fortunate this year to add such a diverse group of scholars.
"Like our students, these new colleagues come from a variety of backgrounds and bring with them diverse research interests and life experiences," he said. "Not only will they add significantly to the depth of knowledge and wisdom in our school, but they'll also help us ensure relevance as we deepen our connections with the students we serve."
The new faculty members on campus this fall are:
School of Engineering
School of Social Sciences, Humanities and Arts
School of Natural Sciences
Professor Justin Yeakel will join the School of Natural Sciences in the spring. His area of expertise is life and environmental sciences.