Chancellor Names New Associate Chancellor and Chief of Staff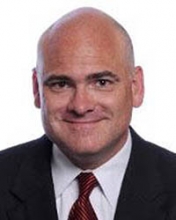 Chancellor Dorothy Leland recently announced the appointment of Edward Klotzbier as associate chancellor and chief of staff for the Office of the Chancellor. His appointment starts in the first week of June.
As chief of staff, Klotzbier will serve as a liaison between the Office of the Chancellor, internal and external stakeholders and the Office of the President. In his role, Klotzbier will provide strategic advice and assistance on key initiatives, develop comprehensive internal communications and external relations strategies, and ensure the campus's responsiveness to emerging challenges and needs. Reporting units to the chief of staff include the offices of Governmental and Community Relations and University Communications.
"Ed has a unique set of skills that will benefit UC Merced in years to come as a result of his work on political campaigns and in the fields of government, legal and financial services, public relations and higher education," Leland wrote in a campus message announcing Klotzbier's appointment.
Klotzbier joins UC Merced from the College Board's New England Division, where he has spent the past four years serving multiple roles overseeing the organization's educational programs and services across K-12 and higher education. Before that, he served at Northeastern University, first as the campus's director of communications for two years, then as vice president for Student Affairs and dean of students for eight years. Klotzbier holds a law degree from New England School of Law and a bachelor's in public administration from Northeastern.
Before starting his career in higher education, Klotzbier was vice president and deputy director for public affairs at Mellon Financial Corporation, and the public affairs liaison for Palmer & Dodge LLP, where he managed all aspects of governmental relations and public affairs issues and provided strategic advice on media, public relations, marketing and client development activities.
Leland noted in her announcement that although the associate chancellor and chief of staff position is new, it is funded through attrition and restructuring in the Office of the Chancellor and requires no new funding.