Chancellor to Receive Gender Equality Award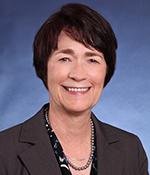 Chancellor Dorothy Leland will be among the 40 educators receiving the Title IX Distinguished Service Award from Purdue University.
The award, which will be given on Oct. 11, is for individuals who have made significant contributions to the advancement of gender equity in education. As the inaugural director of the Women's Resource Center at Purdue University, Leland was responsible for the development and implementation of programs and policies related to the success of women faculty, students and staff.
Title IX of the Education Amendments of 1972 was signed into law on June 23, 1972, by President Richard M. Nixon. Title IX is a comprehensive federal law that prohibits discrimination on the basis of sex in any federally funded education program or activity.