Chancellor, Students Named Yosemite Centennial Ambassadors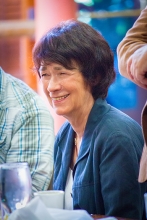 Considering the close ties between UC Merced and Yosemite National Park, it should be no surprise that several members of the campus community — including Chancellor Dorothy Leland — have been named Yosemite Centennial Ambassadors.
Leland and students Alejandra Guzman and Moses Chun are among a diverse group of park supporters and advocates selected to help the National Park Service celebrate its centennial.
UC Merced has more than a decade of partnership with Yosemite and is the only university to have a research facility in the park.
Much of the research in the park is conducted through the Sierra Nevada Research Institute and focuses on the park and its ecosystems, from the evolution of the monkeyflower on the slopes of the Sierra to climate change and its effects on the winter snowpack that stores the majority of California's water.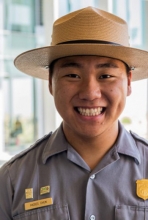 Yosemite offers a diverse array of research partnership opportunities that connect students, faculty members and park scientists, such as examinations of the indigenous cultures that lived near the park or the eating habits of bears to determine whether the park's bear-canister program is protecting the wildlife. There are even projects involving solar-powered composting toilets that will help the park be even more sustainable.
UC Merced's Yosemite Field Station offers students of all ages chances to learn about science, research and leadership in an interactive environment. Students participating in UC Merced's Yosemite Research Experience for Undergraduates (REU) program work on individual research projects, spanning a broad range of disciplines such as ecology, geoscience, biodiversity, conservation, restoration, hydrology and engineering.
UC Merced's Yosemite Leadership Program (YLP) is a two-year co-curricular program that includes a summer internship in the park for UC Merced undergraduates, offering opportunities such as serving as bilingual interpretive rangers leading tours of the giant sequoias, managing invasive weeds in the park, saving lives as part of the Yosemite Search and Rescue Team, and working with nonprofit park partners.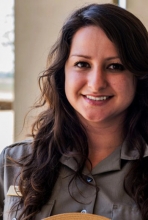 Career Opportunities for Students 
YLP also expands students' career horizons. The program is so rigorous, the federal government has declared its graduates directly eligible for permanent hire in any national park.
"I've visited Yosemite since I was a child, and over the years I continue to be inspired by the natural beauty that I experience there," Leland wrote for the ambassadors' website. "And so, it is a special pleasure to be leading a university that is deeply connected to Yosemite."
The proximity to Yosemite affords UC Merced many opportunities to introduce San Joaquin Valley school children to its wonders while bonding them to college-student mentors who encourage them to consider higher education and educate them about the importance of preserving natural resources and studying science.
And more than one UC Merced student has fallen in love at first sight with the park, calling Yosemite a defining experience of their college careers.
"These experiences in Yosemite have definitely helped mold me into the person I am today," wrote Guzman, who is now a park ranger through YLP. "I discovered a love for nature and the outdoors by visiting Yosemite for the first time. I got my first work experience in Yosemite! All of this has definitely helped me grow as a more confident leader and believe in myself, and it's because of all of this that I love Yosemite."
Other centennial ambassadors include University of California President Janet Napolitano; California Lieutenant Governor Gavin Newsom; historian and filmmaker Dayton Duncan; Yosemite Conservancy President and CEO Frank Dean; professional soccer player Megan Rapinoe; and world-class rock climbers such as Conrad Anker, Beth Rodden, Tommy Caldwell and Timmy O'Neill.
The Yosemite Centennial Ambassadors will help the park connect with and inspire the next generation of park visitors, supporters, and champions and commemorate the National Park Service's centennial on Aug. 25.
Each ambassador has been asked to share his or her experiences and love for Yosemite by attending special events, posting stories and photos on social media, and helping the park to attract new stewards and supporters. Photos and biographies of the Yosemite Centennial Ambassadors are featured on the park's website, and their stories and experiences will be shared on the park's Instagram and Facebook social media feeds.
"People from around the world love Yosemite National Park and the National Park Service," Yosemite National Park Superintendent Don Neubacher said. "We are extremely honored and grateful that this group of distinguished individuals have agreed to share their passion for Yosemite and help inspire the next generation of park visitors and stewards."