Commencement 2013 at Your Fingertips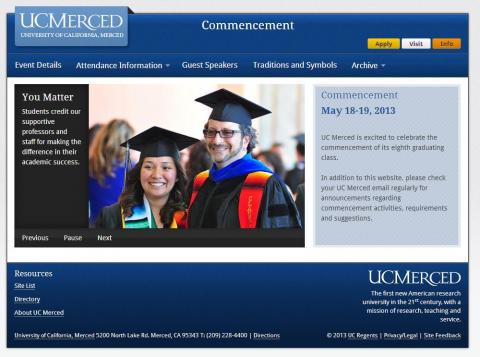 The newly redesigned commencement website has launched just in time for students, staff and faculty who are participating in the two ceremonies. The site uses the latest campus template to provide important information and resources right at your fingertips. Find event details, learn about traditions and symbols and read about this year's keynote speakers.
The new site is part of a campuswide web migration to Drupal 7. More information about web services can be found online. For more information, email Web Communications Manager Amy Lozano-Smith.