Development Success Part of Collaborative Campuswide Effort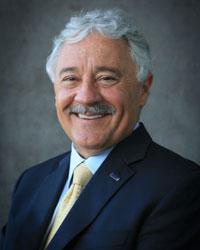 In my first Panorama message about a year ago, I shared my enthusiasm for joining this campus and for the opportunity to lead the Development and Alumni Relations (DAR) team. I also acknowledged some of the exciting opportunities and the promise I witnessed during my initial weeks at UC Merced.
As a consequence, it is particularly gratifying to be able to share some of the accomplishments and successes of the past year. 
Many of you know the division of Development and Alumni Relations plays a leading role in strengthening awareness of and support for the university's mission and goals.
As a matter of fact, through the identification, cultivation and stewardship of new and existing relationships, more than $87.5 million in private support has been raised since the campus's inception.
The charts below demonstrate where that support has come from and how much progress has been made since we received our first gift in 1998.
However, there is more good news. In the fiscal year ending June 30, 2013, we raised more than $5 million in private support and exceeded the previous year's total by more than 25 percent. To put that in perspective, 2012-13 was our most successful fundraising effort in the past four years. additionally, in just our ninth year of operation, the UC Merced endowment has already exceeded $30 million.
While I am very proud of the role the DAR team played in these successes, let me emphasize that these accomplishments were only possible as the consequence of an impressive campuswide collaborative effort. This included the commitment and participation of Chancellor Dorothy Leland and her academic and administrative leaders, as well as the direct engagement of many of our faculty members, staff members and students. 
Despite these achievements and the strong foundation the campus community has created, UC Merced's future fundraising efforts face some inherent challenges, including our remote geographic location, a small and young alumni population, and a lack of a significant local corporate and industrial presence.
We will need to work hard to overcome these obstacles, but we also need to take an innovative approach that incorporates UC Merced's unique strengths and attributes. If we do this, I am confident we still have rich potential for garnering significant additional private support. 
Along those lines, our fundraising efforts over the next five years will be guided by a clear set of fundraising priorities developed over the past year with input and approval from UC Merced's academic and administrative leadership.  These priorities outline the campus's most important needs as well as areas of potential excellence.
As a development program still in its infancy, DAR has the opportunity to take advantage of this critical point in time to attract private support that will move forward UC Merced's areas of top priority. It is a daunting challenge that will require the full commitment of my staff and many within the campus community.
I hope you will consider how you can play a supportive role in this laudable cause. If you're interested, please contact my office. I can assure you we will be happy to speak with you!