Don't Delay, Open Enrollment Ends 5 p.m Nov. 22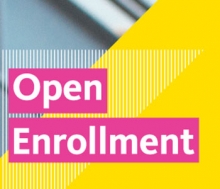 Faculty and staff members are reminded that Open Enrollment continues until 5 p.m. Nov. 22. Open Enrollment is the time of year when employees can make changes to their benefits and elect health care and dependent care flexible spending accounts. Changes and selections made during Open Enrollment are effective Jan. 1, 2017. 
Don't miss the one-time opportunity to change or add UC's Voluntary Disability Insurance with no statement of health required. UC has expanded eligibility for this coverage, so this may be employees best opportunity to enroll. Disability coverage can help protect income if you miss work because of a pregnancy, illness or injury — see details here.