Fulbright Scholar in Search of 'Lost Science' in Brazil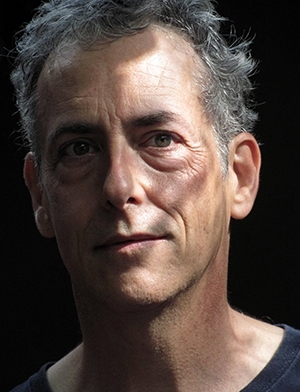 Chris Fradkin, a UC Merced lecturer and alumnus, is heading to Brazil in search of "lost science."
The term, first coined in 1995 in a Scientific American article by W. Wayt Gibbs, refers to the untold amount of viable scientific research that goes unread and undiscovered due to the struggles and barriers faced by researchers in developing countries around the world.
It's a subject close to Fradkin's heart, and he was recently awarded a Fulbright fellowship to continue his research into the many factors preventing Brazilian scientists — and, by extension, those in other "emerging" nations — from successfully disseminating their work to the scientific world at large.
In 2014, after earning his Ph.D. at UC Merced, Fradkin began a 14-month fellowship in Brazil. While there, he had the opportunity to guest edit a special English-language issue of a journal featuring articles that had been translated from Brazilian Portuguese.
"The articles were supposedly professionally translated to English, but they were almost unreadable to me," he said. "The intent in Portuguese was completely there, but the translation — to get it not just to English, but English that means something and conveys vision and ideas — fell short in many ways."
Language alone does not account for the struggles that scientists in the so-called BRICS nations — Brazil, Russia, India, China and South Africa, considered by economists as emerging nations that could soon be called "developed" — have faced over the years.
For example, Germany does not use English as a standard language for science or commerce. But it is in close proximity to several European nations that do, so most scientists learn to speak English more or less fluently in order to communicate at conferences and with colleagues.
The same can't be said for scientists in the more isolated BRICS nations, who must travel great distances to collaborate with English-speaking colleagues. Without those collaborations and the notoriety they could receive among those colleagues, Brazilian scientists struggle to place their work in top-tier journals.
Fradkin has already begun to research the factors that work against Brazilian scientists in "internationalizing" their work — or creating impacts on an international level.
In a recent study, he found that simply providing English translations was not enough, indicating that the quality of those translations must improve. Additionally, he found that one of the most significant predictors of a Brazilian journal's international impact is not the number of English-speakers collaborating on its articles, but the number of English-speaking members on its editorial board.
"Chris' analysis on Brazil's psychology journals was accurate, unbiased and critical," said Lilian Calò, coordinator of science communication at the Latin American and Caribbean Center on Health Sciences Information. "The scientific community cannot treat Brazilian authors in a condescending manner when they submit a paper to an international journal. I think the research Chris is conducting does us a tremendous favor in showing our improvements, and more importantly, our capacity to keep improving."
As he continues to develop and refine his research, Fradkin hopes to help uncover Brazil's "lost science" — some of which could make major impacts internationally if communicated in the right ways and in the right places.
"There may be findings in a Brazilian journal that connect water pollution to birth defects — say in the slums outside São Paulo," Fradkin said. "That could be of huge value to scientists in the U.S., the U.K. or France. But there's so much else to read that scientists aren't looking in lower-tier journals, and they don't have time to struggle through a poorly done translation. It becomes a huge barrier."
The Fulbright Program, which aims to increase mutual understanding between the people of the U.S. and other countries, is the flagship international educational exchange program sponsored by the U.S. government.
"Fulbright allows international students to immerse themselves in the U.S., and it sends people like me to other countries to participate and collaborate with non-native speakers," Fradkin said. "It promotes widening one's experience and developing relationships, which in this day and age is essential."