Good Reads for Winter Break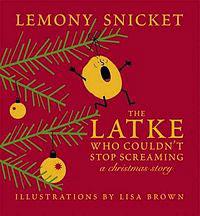 Winter break is finally here! Whether you enjoy a classic paperback or prefer the convenience of using eBooks on your mobile device, reading is an excellent way to de-stress.
Not sure where to start your holiday leisure reading? Did you know UC Merced shares books with the other UC campuses through a service called Inter-Library Loan? With more than 37 million books to choose from, you'll never run out of good holiday reads.
Here are the UC Merced Library's winter break book recommendations.
Let's start with some classics. Charles Dickens's "A Christmas Carol" is the perfect quick and easy read to get you into the holiday spirit. The eBook version is only a few clicks away, but make sure you've downloaded the VPN on your computer first.
If you're looking for something funny, Jean Shepherd's "A Christmas Story," which inspired the beloved 1983 film, is a charming and acerbic modern holiday classic that will defrost the heart of even the most jaded Grinch.
Celebrating Hanukkah, Diwali, Las Pasados or Kwanzaa? "The Latke Who Couldn't Stop Screaming" by Lemony Snicket), "Lights for Gita" by Rachna Gilmore and Alice Priestley, "The Night of Las Pasados" by Tomie DePaolo and "Seven Spools of Thread" by Angela Shelf Medearis and Daniel Minter are wonderful winter celebration reads you can share with the entire family.
There's no better cure for the winter blues than a book that can make you laugh.
"Holidays on Ice" is a collection of six hilarious short stories by David Sedaris. Sedaris's mix of dark humor and laser-focused social satire will have you in stitches until January rolls around, and you'll never look at shopping mall Santas the same way again.
If you're in the mood for a mystery, check out "Hercule Poirot's Christmas" by Agatha Christie — just make sure you plan ahead and give it three to five business days to arrive.
Wherever you find yourself this holiday season, happy holidays and happy reading from the UC Merced Library staff!
Robin Milford
Access Services librarian