Human Resources News and Announcements
UCOP Provides Update, Additional Information Regarding DOMA
The U.S. Treasury Department and Internal Revenue Service recently issued additional guidance regarding the Supreme Court's ruling on the Defense of Marriage Act (DOMA), and UC Human Resources has completed its operational review of changes required as a result of the June 26 ruling. As a result, HR can now provide additional information regarding taxes and UC benefits for employees and retirees affected by the ruling.
UC HR has also created a chart that provides information on the effect of the DOMA ruling on all UC benefits for employees and retirees with a same-gender spouse. The ruling and benefits changes do not apply to same-sex domestic partners.
The story can be read in full on the At Your Service website. A list of frequently asked questions is also available for review.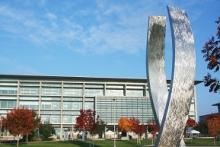 Coming Soon: Open Enrollment, Benefits Fair  
Mark your calendars: the University of California's Open Enrollment period begins Oct. 28, and UC Merced's Open Enrollment Benefits Fair for faculty and staff will be held Nov. 18.
Open Enrollment is the time to switch medical plans, enroll in dependent or health flexible spending plans and more. Even if you don't plan to switch insurance plans, Open Enrollment is a good time to review your benefits, learn what changes are in store for 2014 and update basic information such as your address on record or beneficiaries.
Stay tuned for more information regarding Open Enrollment in the coming weeks.
Upcoming Training, Professional Development Workshops
Want to enhance or increase your skills in the workplace? Human Resources is pleased to announce the following training opportunities scheduled through Oct. 9:
Sept. 18 – Conducting Performance Appraisals

Sept. 25 – Situational Leadership: A Model for Developing People

Oct.   1 – Communication and Influence

Oct.   9 – Recruiting and Hiring
To register:
Log in to the UC Learning Center using your UC Merced Net ID.

Search for training by name in the search bar on the left of your screen.

Select the course you are interested in, click "register" to see offerings, schedule and location details.

Check the box next to the class that fits your needs and click "submit" to register.
For more information, email hrtraining@ucmerced.edu or call ext. 8247.
Fidelity Investments Coming to Campus Sept. 20
 Fidelity Investments will offer the following general education sessions Sept. 20 in KL 362. The topics and times are:
Preparing Your Savings for Retirement, 11 a.m. to noon

Creating Your Personal Retirement Roadmap, 12–1 p.m.

Getting on the Right Path with Your Workplace Savings, 1-2 p.m.
Call 800-642-7131 to RSVP.
Online Resources for New Employees
The first few weeks in a new job can be challenging. To ease the stress of settling in, Human Resources has compiled a list of resources to assist new employees in acclimating to the university. Whether you are new to UC Merced or in a position of supervising others, you will find value in this resource.
Contact HR
Human Resources is only a click, phone call or email away.