Human Resources News: Open Enrollment Starts Oct. 28, Town Hall and Fidelity Investments Consultant Coming Nov. 14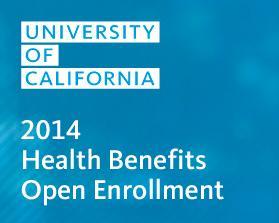 Open Enrollment for benefits starts at 8 a.m. Monday (Oct. 28) and continues through 5 p.m. Nov. 26. The effective date for plans in which you enroll during this period is Jan. 1, 2014. 
The biggest change affecting employees involves the available selection of medical plans, as four medical plans are being discontinued and two new ones added. To help employees understand the coming changes, information sessions and meetings will be held with the first ones scheduled for today (Oct. 25).
Human Resources staff members from the Office of the President, along with UC Merced benefits staff members and Staff Assembly are hosting an Open Enrollment Town Hall in Room 170 of the new Student Services Building (located east of the Classroom and Office Building and north of the Social , Room 170). Three time slots are available:
10:30-11:30 a.m.

2-3 p.m.
4-5 p.m.
People who can't attend today's town hall can still get plan information by attending a session with UC Merced Health Care Facilitator Leticia Aldama. Aldama will host additional meetings including several at off-campus locations. Registration is required as space is limited for these meetings. 
Register online
.
Medical plan information sessions, on campus in KL 360:
11:30 a.m. to 12:30 p.m. Oct. 30 

12:30-1:30 p.m. Oct. 31
9-10 a.m. Nov. 1 

9-10 a.m. Nov. 4

12:30-1:30 p.m. Nov. 12 
Off-campus medical plan information sessions:
•
2:30- 3:30 p.m. No. 8, 
The Promenade
•
12- 1 p.m. Nov. 14, 
Mondo Building 
•
2:30-3:30 p.m. Nov. 14, 
The Promenade
•
12:30-1:30 p.m. Nov. 20, 
Castle Commerce Center 
Benefits presentations and enrollment assistance for Dining Services and Facilities employees:
Dining Services, Nov. 5 and 6
11:30 a.m. to 1:30 p.m.
4:30-6:30 p.m.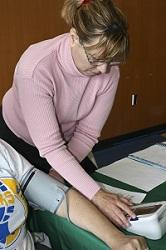 The Open Enrollment 
Benefits Fair is happening from 10 a.m. to 2 p.m. Nov. 18 in the California Room. Vendors will 
answer questions and provide information to assist in making benefit decisions about all plans. Free blood pressure and cholesterol screenings and massage will be available along with free hotdogs, drinks and door prizes for all attendees.
Additional information is online as well:
View the Medical Plans Frequently Asked Questions posted on the At Your Service website
Visit the Open Enrollment website for detailed information regarding all 2014 UC benefits. Information  is continuously updated, so visit this website frequently.
Even if you're not affected by the medical plan changes, Open Enrollment is a good time to review  your benefits and update personal information such as your mailing address or beneficiaries. Visit At Your Service Online to make changes.
Fidelity Investments Planning, Guidance Consultant Coming Nov. 14
Geoff Nelson, a certified financial planner and UC Merced's retirement planning and guidance consultant will be on campus Nov.  14 to meet individually with interested faculty and staff to review their plans regarding retirement savings or other financial goals. Sessions last up to 45 minutes and are by appointment only.  To schedule an appointment online:
1.      Go to getguidance.fidelity.com/universityofcalifornia.
2.      Click the button for "one-on-one consultation."
3.      Select the "University of California" link and choose your location from the drop-down list.
To schedule your appointment by phone, call (800) 558-9182.
Don't delay – spots fill up fast.