Kyle Hoffman, Vice Chancellor of Development and Alumni Relations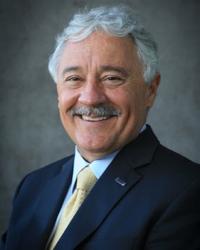 Thirty years ago, I began my UC career as a student intern in the alumni office of my alma mater, UC Santa Barbara. For more than half of my UC tenure, I watched from afar as the dream of a 10th UC campus became a reality. Now, six months after becoming a part of this amazing institution, I can say with confidence that the opportunity to serve as UC Merced's vice chancellor of Development and Alumni Relations is the capstone to my higher education career. 
The reasons I can make this bold statement are numerous.
First, as you know well, the mission of this campus is both ambitious and laudable. We have the enviable opportunity to not only positively impact the lives of our students, but in many ways enhance this entire region of the state. Because the key objective of the Development and Alumni Relations team is to attract private support, UC Merced's admirable mission is a tremendous asset in engaging donors and friends. 
The second factor that excites me about the potential at UC Merced is reflected in the tremendous success we have already experienced in our young fundraising program. Did you know that since inception, we have received more than $85 million in private support for the campus? Our early philanthropic success has provided an excellent foundation for ongoing and future fundraising opportunities. In fact, this year's to-date totals are already looking very impressive with an increase of more than 200 percent over last year.
This brings me to my third point as to why this university was the right choice for me. Simply put, it's the people. I have been so impressed with the leadership of campus administration, the dedication and hard work of our faculty and staff, the enthusiasm of our students, the loyalty of our young and growing alumni population and the generosity of our donors.
Together, I firmly believe we can create a culture of philanthropy that will be the envy of the UC system.
On a related point, I want to acknowledge the inevitable growing pains we will experience.
There is no doubt that an evolving institution is going to face its share of challenges. During my tenure at UC Riverside, I was part of a campus that grew from a student population of 8,000 to more than 21,000. That transformation definitely had its difficulties. However, it was very gratifying to occasionally step back and recognize all the positive outcomes that were achieved. I would encourage each of you to do the same. Remember, this institution only broke ground 10 years ago. What other university in the world achieved what we have achieved in 10 short years?
In closing, I want to extend a personal note of gratitude to each of you who have made me feel so welcome and a part of the UC Merced family. From the moment I arrived on campus, I knew I made the right professional decision and I look forward to working with all of you to advance this remarkable university.