NASA Astronaut to Share Experiences with Campus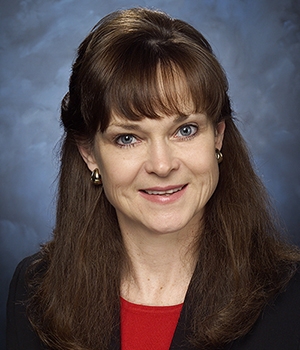 Astronaut Tammy Jernigan, who completed five missions aboard U.S. space shuttles, will speak to students, faculty and staff in a special presentation during the annual open house for the Merced nAnomaterials Center for Energy and Sensing Center (MACES).
She is slated to speak about her experiences growing up in Southern California and the educational and extracurricular opportunities that ultimately led to a career as a NASA astronaut beginning at 1:45 p.m. Wednesday, April 19, in the Classroom & Office Building 2, Room 130.
Everyone is welcome, but seating is limited, so please RSVP by emailing maces@ucmerced.edu, or visiting the center's website and scanning the QR code at the bottom of the event listing.
Jernigan's presentation is one highlight of the day-long open house, which runs from 11 a.m. to 4 p.m. The opening presentation is in the California Room, followed by a poster session and lunch there, and then moves to COB2 for Jernigan's address. After the keynote, there will be MACES lab tours from 3–4 p.m. on the first floor of Science and Engineering 1, where people can see the stem cell foundry, and Science and Engineering 2, room 090, where people can see the imaging microscope facilities for nanomaterial characterization.
Jernigan will narrate an audio-visual presentation that describes some of the most interesting events that occurred during two of her five shuttle missions, including an eight-hour spacewalk while docked with the International Space Station.
Afterward, she will comment on the future of space exploration and take questions from the audience.
Jernigan was born in Chattanooga, Tenn., and raised in Southern California. She earned her Bachelor of Science degree in physics (with honors) and her Master of Science in engineering science at Stanford University. She pursued her Ph.D. at UC Berkeley in theoretical and computational astrophysics, where her research focused on modeling high-velocity outflows in regions of star formation; gamma-ray bursters; and the study of radiation produced by astrophysical shock waves.
In 1985, NASA selected her as an astronaut, and she wound up completing her Ph.D. in space physics at Rice University while training for the space shuttle program.
Space Shuttle Mission Veteran
Jernigan is a veteran of five shuttle missions, supervising the pre-flight planning and in-flight execution of critical activities aboard STS-40, 52, 67, 80 and 96. On STS-67, she served as payload commander while the crew conducted continuous ultraviolet observations of a variety of stars, planets and distant galaxies.
During Jernigan's last flight — STS-96 — the crew performed the first docking with the International Space Station, and Jernigan executed a spacewalk of nearly eight hours to attach equipment to the space station's exterior.
In addition to her space flight experience, Jernigan held numerous management positions as an astronaut. She has served as deputy chief of the Astronaut Office, helping manage both military and civilian astronauts and support personnel; and as deputy for the space station program, developing and advocating Astronaut Office positions on the design and operation of the International Space Station. She also represented NASA management on the U.S. negotiating team in Moscow during technical interchange meetings designed to resolve crew training, crew rotation and operational issues.
She is the recipient of numerous awards, including Outstanding Woman of the Year in Science for Alameda County (2004); the NASA Distinguished Service Medal (2000); the Lowell Thomas Award, Explorer's Club, (2000); five NASA Space Flight medals (2000, 1996, 1995, 1992 and 1991); the NASA Distinguished Service Medal (1997); the NASA Group Achievement Award — EVA Developmental Test Team (1997); the Federation Aeronautique Internationale Vladimir Komorov Diploma (1997 and 1996); the NASA Outstanding Leadership Medal (1996); the NASA Outstanding Performance Award (1993); the NASA Exceptional Service Medal (1993); and the Laurels Award, Aviation Week (1991).
In 2001, Jernigan joined Lawrence Livermore National Laboratory, where she has served as the principal deputy associate director for the Physics and Advanced Technologies Directorate, and deputy principal associate director for Weapons and Complex Integration. She now serves as senior advisor to the laboratory director.
Jernigan has also served on several National Academy boards, including the Space Studies Board and the NASA Technology Roadmap Steering Committee. She is a member of the Naval Studies Board, tasked with providing independent, long-range, scientific and technical planning advice for the naval forces.
Jernigan resides in Pleasanton with her husband, former astronaut Jeff Wisoff, and their two children, Jeffrey and Michael.