New Photo Exhibit, Faculty Author Series
Delta Grandeur Photography Exhibit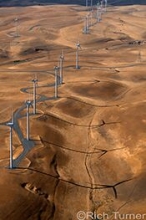 A new photo exhibit that celebrates the beauty and diversity of the Sacramento-San Joaquin Delta is on display in the UC Merced Library through late November.
The exhibit, "Delta Grandeur: The Bucolic Splendor of California's Inland Estuary," is located on the second floor of Kolligian Library in Room 280 and continues through Nov. 27.
Developed in collaboration with the Natural Resources Defense Council, the exhibit explores the complex relationship humans and wildlife have forged with the delta through 36 vibrant photographs by Rich Turner, a fine arts, commercial and aerial photographer based in Stockton.
A reception will take place 4 to 5 p.m. Oct. 27 in KL 280. The exhibit is sponsored by the Office of the Chancellor.
Library Launches New Faculty Author Series
The UC Merced Library's new Faculty Author Series recognizes the latest research and scholarship by UC Merced faculty members.
The inaugural talk, from 3:30 to 4:30 p.m. Oct. 12 in Room 260 of Kolligian Library, features history professor Mario Sifuentez, who will discuss his book, "Of Forest and Fields: Mexican Labor in the Pacific Northwest," published this year by Rutgers University Press. Additional information about Sifuentez is posted on his website. 
Faculty members interested in participating in the author series can send an email to the library. Event information is available online.