New, Responsive Website Templates Coming
University Communications is in the process of upgrading the "blue theme" website templates with new, responsive designs that will make navigation easier on all devices.
Each new template will have a division- or school-approved color palette and will share design elements from the campus's award-winning gateway website for overall cohesiveness and branding. The new templates also will feature new fonts and will meet Web Content Accessibility Guidelines "AA" rating requirements, which make Web content more accessible to people who use assisted technology devices. Best practices on how to add content that is correctly formatted and tagged will be available to website content editors.
Web Communications Manager Amy Lozano-Smith will meet with division and school leaders in the coming weeks to review and approve color palettes. Once palettes are approved and the templates programmed, Web Communications will contact each division's and school's site owner to schedule and assist with migration. Any departments that need a new website before the templates are available can still choose one of the existing blue theme QuickStart website layouts.
Lozano-Smith said now is a good time for divisions and schools to review and update content on their existing websites before migrations begin.
For more information, email Web Communications Manager Amy Lozano-Smith.
New, responsive website template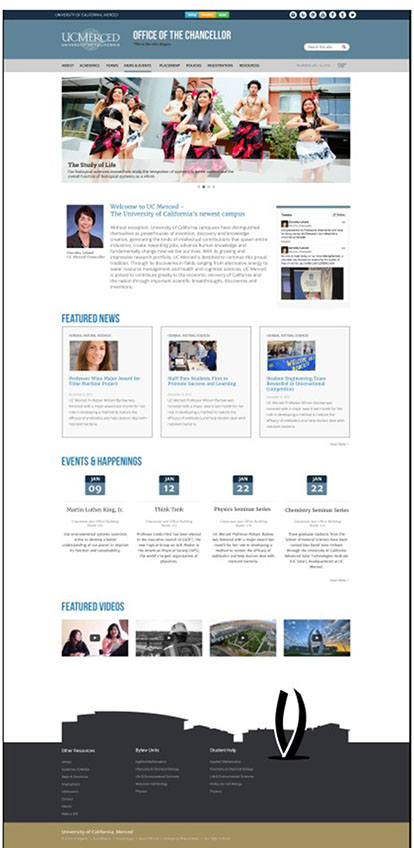 Current blue theme website template