New University Librarian Appointed
UC Merced will have a new university librarian starting in June.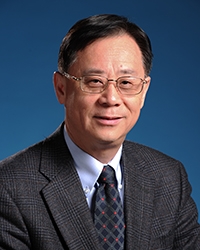 Haipeng Li begins his new job June 22. 
Nationally, Li was selected to participate in the Association of Research Libraries' Research Libraries Leadership and Career Development Program from 1999 to 2000. He has been active in, and held leadership positions for, national and international professional associations including the American Library Association, the Association of College & Research Libraries, the Chinese American Librarians Association, the Joint University Librarians Advisory Committee and the Hong Kong Library Association.
Li has also worked in various positions at Oberlin College, Arizona State University and the University of Arizona.
He holds a bachelor's degree and a master's degree in English from Northeast Normal University in China; a master's degree in southern studies from the University of Mississippi; and a master's degree in library and information science from the University of Arizona.