Office Working to Grow Research Grants with Ecosystem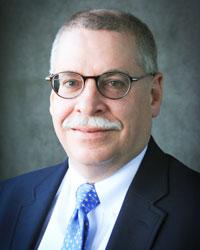 2014 brings new and ongoing activities in the Office of Research and Economic Development (ORED).
We continue making progress in developing the university's Research Grants Ecosystem. In our new model, the grants process involves three units within ORED. These units are Research Development Services (RDS), Sponsored Projects Office (SPO) and Research Accounting Services (RAS).
RDS helps researchers develop and prepare proposals. SPO is responsible for formally submitting all proposals on the Merced campus. It is also the only unit within the university that negotiates the terms and conditions of research awards and accepts those awards on behalf of the UC Regents.
RAS oversees the post-award management of all grants and oversees the local school and ORU staff that helps faculty members with their extramural research budgets.
Our new electronic research administration system is in the final stages of the installation process. We will roll it out on a pilot basis toward the end of this semester with the intent of being in full production mode in Fall 2014. This will become the official system for the submittal of all grant proposals at UC Merced.
We are also conducting a national search for a new associate vice chancellor for Research and Economic Development. The person who fills this redefined position will create a combined office covering technology commercialization and industrial relations. The goal is to provide much greater service to our faculty members and students who want to establish research relations with the private sector and to commercialize the intellectual property that results from their research. I want to thank the search committee and all those who have helped us identify and interview an outstanding pool of candidates. We hope to have this position filled by July.
In February, we will take a number of faculty members to Washington, D.C., to meet with program officers in National Science Foundation, National Institutes of Health, Department of Education and other federal agencies. We hope to better position UC Merced investigators as they seek federal support for their research activities.
On Jan. 1, the Imaging and Microscopy Facility (IMF) became a Core Research Facility Managed by the ORED. The IMF will move into Science and Engineering Building 2 when it opens later this year.
Stay tuned for more details.