Officer, Dispatcher Lauded for Teamwork, Dedication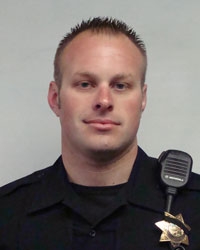 UC Merced's Department of Public Safety recently honored two of its members for their outstanding effort and collaboration.
Officer Kevin Warkentin was chosen by his peers as the Police Officer of the Year. Before joining UC Merced two years ago, Warkentin served for eight years as a motor officer and field training officer at the Los Banos Police Department.
During his tenure at UC Merced, Warkentin has taken on many duties including radar coordinator, field training officer, motor officer and is director of the Police Mentor Program. He also serves on the University of California's Systemwide Response Team and the department's newly formed Crime Scene Team. 
"Kevin has quickly demonstrated his commitment to our local community by being an ambassador for the campus, particularly our students and for fourth graders in Merced," said UC Merced Chief of Police Rita Spaur.
In September 2013, Warkentin was honored by Mothers Against Drunk Driving, the Office of Traffic Safety and the AVOID program for his efforts to apprehend drunk drivers.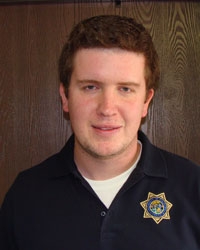 Josh Lutz was chosen by his peers as the Public Safety Dispatcher of the Year. Lutz joined the department in May 2012 from Atwater Police Department and quickly became an integral part of the team. The job of public safety dispatcher requires a caring, compassionate and hardworking demeanor, the ability to remain calm during stressful situations, make quick decisions and complete numerous tasks at the same time. 
His peers said Lutz fits that description and more. Not only is he respected by his colleagues, he has made an impression on campus members he has assisted.
"I have heard callers thanking Josh for taking the extra step to help them out," said one co-worker. "Josh has even received thank you letters from people he has helped." 
A reception will be held from 4:30 to 6 p.m. May 29 in the Bobcat Lair to recognize Warkentin and Lutz as well as formally swear in our new officer, Kristi LaVrar. Please take a moment to congratulate both on this well-deserved honor.