Progress Continues on Career Tracks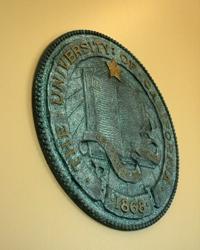 UC Merced officially launched Career Tracks on Oct. 1 and work related to the project continues.
Human Resources' Compensation unit is in the midst of sorting and processing the reconsideration, reclassification and new classification requests received.
Career Tracks is the new classification and compensation system for non-represented employees.  It classifies and groups positions into job families that more accurately reflect an employee's work duties. The process of moving jobs from the old classification system into Career Tracks, called mapping, was completed earlier this year.  Initial mapping decisions were made in consultation with managers, management service officers (MSOs) and senior leadership.
Approximately 550 non-represented employees were mapped into Career Tracks Additionally, 343 job descriptions were updated using the new Job Builder tool.  As of Sept. 30, Human Resources received about 100 requests for reconsideration.
Meanwhile, the department is handling new classifications simultaneously, as the campus has 30 new full-time equivalent (FTE) positions this year. Because of the volume of work involved, reconsiderations, reclassifications and new classifications will take a little longer to complete than originally planned. A good number of reconsiderations are expected to be done by December and the remainder in early 2013.
Processing of all requests received is being done by department, and decisions will be made jointly by the compensation team. HR will meet with department leadership, including supervisors and managers prior to finalization. Reconsiderations that are approved will be retroactive to Oct. 1.
The good news is the delay in processing "will not affect originally mapped employees whose salaries needed to be brought to minimum level," said Assistant Vice Chancellor for Human Resources Joanne Dunlap. "Anyone who does need to be brought to minimum, their pay increase will be retroactive to Oct. 1. Also, anyone who has a reconsideration that is approved, it will be retroactive to Oct. 1."
UC Merced is the second campus in the UC system to implement a new classification and compensation system for non-represented employees. Career Tracks is modeled after UC Berkeley's Career Compass, and it took that campus 10 years to complete the project. Eventually, all UC campuses will use the Career Tracks model. Planning has already begun at other UC locations, and the UC Office of the President expects to implement Career Tracks for its non-represented staff on Jan. 1.
UC Merced started the project in 2008 and it hasn't been without some challenges. In the four years since the project started, the initial person coordinating the project left the university, the campus endured a hiring freeze, and HR's top leadership changed twice.
Even so, UC Merced launched this major initiative using existing staff. "So many individuals and departments worked really hard to get their information to us," Compensation Analyst Becky Akers said.
In addition to standardizing the non-represented classification and compensation structure across campus, and eventually the entire UC system, the benefits of Career Tracks include more clarified job responsibilities that are linked to performance evaluations and can help workers determine how they can progress professionally in their career. The system also fosters a consistent, equitable and transparent market-based system for classifying jobs.
Questions related to Career Tracks can be sent to the Compensation unit.