Public Safety Goes Green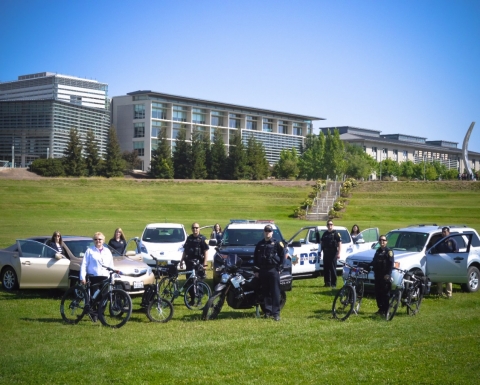 UC Merced's Department of Public Safety is doing its part to support sustainability. The department is supplementing its conventional law enforcement vehicles with environmentally friendly low- and zero-emission vehicles.
These vehicles include:
Two Electric Nissan Leafs;
One Toyota Camry hybrid;
One Ford Escape hybrid;
Four patrol bicycles; and
One electric scooter (1)
The department has also recently purchased a Zero electric motorcycle to assist with traffic related issues on campus. The Department of Public Safety is committed to supporting sustainability efforts as it works to protect and serve the public.