Remembering Elizabeth Wallace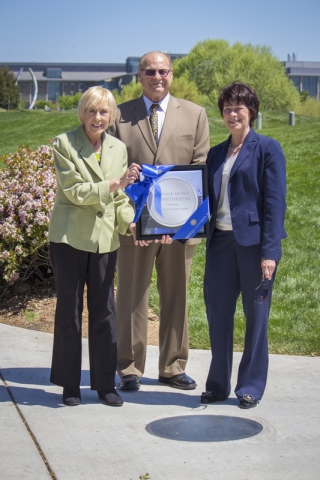 Elizabeth Wallace, a longtime supporter and enthusiastic friend of UC Merced, died Oct. 19 in the San Francisco Bay Area.
Wallace, 72, has played important roles with UC Merced since the campus's inception. She served on the original University Committee that helped bring the University of California's newest campus to Merced. She and husband, Joel "Bud" Wallace, also provided philanthropic support to the campus over the years, contributing to a legacy that will serve future generations of the campus community.
The Yablokoff-Wallace Dining Center, Elizabeth's Garden and the Wallace-Dutra Amphitheater all bear the Wallace name and have played significant roles in building a sense of community.
The couple's contributions also expanded partnerships between campus researchers and Mercy Medical Center Merced through the creation of the Yablokoff-Wallace Health Science Research Endowment.
Services for Wallace were held last week in Merced and Monterey. In addition to Bud, her husband of 50 years, she is survived by daughter and son-in-law Lillian and Mark Dutra; son and daughter-in-law Nicholas and Lisa Wallace, and three grandchildren.