Sending Off the Class of 2013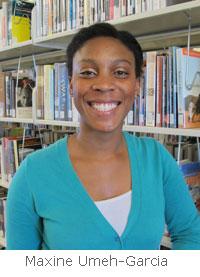 This year's conferral of degrees marks a significant increase for UC Merced as more than 1,000 graduates are expected to participate during the campus's eighth commencement exercises — the most degrees awarded in its history.
This year, UC Merced is expected to bestow 957 bachelor's degrees, 10 master's degrees and 41 doctorate degrees, compared to 641 bachelor's degrees, 23 master's degrees and 19 doctorate degrees in 2012.
As a result of growth, this year marks the first time the university will hold two ceremonies. Each ceremony starts with a procession from the Beginnings Sculpture — a campus tradition — down Scholars Lane Bridge to the ceremony site.
Retired NASA astronaut José M. Hernández will speak to candidates in the schools of Natural Sciences and Engineering on May 18, and award-winning author David Mas Masumoto will speak to candidates from the School of Social Sciences, Humanities and Arts on May 19. Both events begin at 9 a.m. in the South Bowl on campus.
This year isn't the first time Maxine Umeh-Garcia has walked across the commencement stage at UC Merced. She was part of the campus's graduating class in 2010.
But this time will be markedly different. Umeh-Garcia is receiving a master's degree in quantitative and systems biology, and she will represent the Class of 2013 at Saturday's commencement ceremony.
While obtaining her master's, Umeh-Garcia worked in Professor Michael Cleary's lab. Next fall, she is heading to UC Davis to earn a doctorate in biochemistry, molecular, cellular and developmental biology. She said her experiences as an undergraduate encouraged her to pursue her graduate education at UC Merced.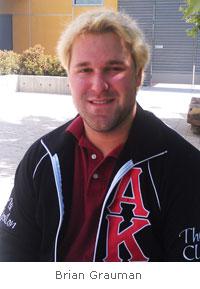 "Students are given a one-of-a-kind experience that they wouldn't be able to get anywhere else," Umeh-Garcia said. "UC Merced is known for small class sizes, one-on-one time with professors, and an entire staff and faculty team that genuinely cares about your future and does everything it can to help you succeed."
This year's graduates hail from 42 counties in California, four other states and four other countries — China, India, and Japan and Malay.
Brian Grauman, a management major from San Jose who plans to attend law school, will represent the School of Social Sciences, Humanities and Arts as student speaker at Sunday's ceremony.
Two graduates will sing the national anthem: Arianne Barreras, a biological sciences major from San Francisco, at the Saturday ceremony, and Valeria Aguirre, a literature and cultures major from Woodlake, at the Sunday ceremony.
More information about commencement is available online.