'Service' Day Features Clean-Up at Lake Yosemite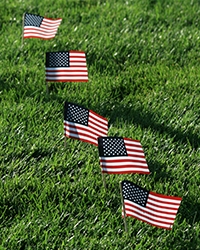 Campus and community members are invited to observe Sept. 11 by participating in an act of service, as UC Merced will take part in a clean-up event at Lake Yosemite today.
Faculty and staff members and students can participate in the daylong event at any time — before work, between classes, lunch time or after work. Bring a friend, coworker, teammate or family member. The event is from 10 a.m. to 6:30 p.m. Participants who travel to the lake by vehicle and mention they are participating in the National Day of Service will not have to pay the entry fee at the gate.