Sexual Assault Survivors Have Resource on Campus
For survivors of sexual assault and related offenses, simply determining where to go for help can seem overwhelming. 
Since 2010, UC Merced's campus advocate has offered free and confidential services to students, faculty and staff who are survivors of or have questions about sexual assault, dating and domestic violence, and stalking. 
"Our campus advocate is a trusted and valuable resource for those who might not know where else to turn," Chancellor Dorothy Leland said. "We take very seriously the safety, security and well being of everyone at UC Merced, and we are committed to creating an environment in which all are able to flourish."
UC President Janet Napolitano last year created a systemwide taskforce to oversee sexual violence prevention efforts. As part of that endeavor, all 10 campuses now employ at least one full-time staff member for confidential advocacy services, and the job descriptions for advocates are now common throughout the system.
"Survivors are often hurt by people they know and trust, and they can be left feeling confused or blaming themselves for what happened," said Kari Mansager, director of the UC Merced CARE Office. "Having a confidential, non-judgmental advocate can help a survivor sort out their options and feel empowered to heal in a way that works best for them."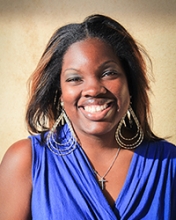 UC Merced's campus advocate, Tamara Isaac-Cooksey, is contracted through Merced's Valley Crisis Center and works in the university's CARE Office. She provides advocacy services that include crisis counseling and safety planning, accompaniment to exams or interviews, emergency transportation, assistance with restraining orders and non-judgmental support.
Isaac-Cooksey holds a master's degree in marriage and family therapy. In her more than 15 years of experience in social services, she has worked as a counselor in Mariposa, a social worker in Los Angles, a staff member at a group home in Fresno and a case manager in Atlanta.
With Isaac-Cooksey's help, the UC Merced CARE Office provided services to 42 people in 2014, including 17 for sexual assault, 16 for dating or domestic violence, and nine for stalking incidents. About half of the survivors who use the CARE advocacy services choose to report incidents to law enforcement.
"We are very proud of the critical victim advocacy support our CARE Office provides for UC Merced students, staff and faculty," said Luanna Putney, associate chancellor and senior advisor to the chancellor. "The UC Merced CARE Office is unique among the UC system in the level of local and national recognition it has received in working with community partners to provide confidential and privileged sexual assault and domestic violence advocacy services."
To contact the UC Merced campus advocate, call 209-386-2051.