Sociologist Earns Prestigious Award for 2014 Book
UC Merced Professor Paul Almeida has been selected by the Pacific Sociological Association (PSA) as the 2015 recipient of its Distinguished Scholarship Award for his book, "Mobilizing Democracy: Globalization and Citizen Protest."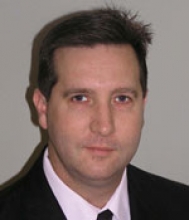 The PSA chose Almeida's book from a competitive pool for its substantial academic contributions to the general field of sociology. The PSA, established by West Coast Sociologists in 1929, is the oldest regional sociological association in the United States, and one of the largest, with nearly 1,000 members. Almeida will receive the award at the 78th annual meeting of the PSA next month in Long Beach.
The book, published last summer by Johns Hopkins University Press, provides a comparative study of the largest mobilizations over citizens' rights to vital social services and utilities in Central America over the past three decades.
Central American governments began cutting back on subsidies and privatizing basic social services and infrastructure, including public transportation, public health, electricity, water and pensions, during the global debt crisis. Almeida systematically documented more than 4,000 events of citizens mobilizing against the loss of access to these types of services. The research involved archival data and extensive field research in the region, including 40 interviews with citizen leaders.
"Mobilizing Democracy" uses geographic information system mapping to show the distributions of local mobilizations and their associations with community-level resources that assist in mounting collective action and unfavorable economic policies such as electricity rate hikes and health care privatization.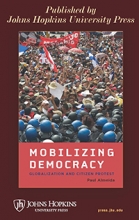 Almeida's research enhances academic understanding of what contributes to effective citizen movements as well as how multiple protagonists — labor unions, students, teachers, indigenous groups, nongovernmental organizations, women's groups, environmental organizations and political parties — coalesce to make collective action more likely to win major concessions and protect society from a shrinking welfare state.
Marjorie Zatz, vice provost and dean of graduate education, said the award is the latest recognition of the scholarly excellence of UC Merced's sociology faculty.
"UC Merced faculty members are increasingly garnering prestigious awards such as these," she said. "This recognition of the stellar quality of our faculty brings greater visibility to UC Merced, as reflected in the rapidly growing number of applicants to our graduate programs and the increasingly high quality and research preparation of those applicants."