Special Olympics Fundraiser: Bagging for Bucks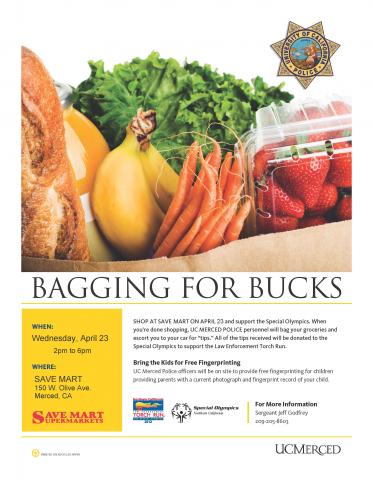 Come out and support Special Olympics with the UC Merced Department of Public Safety and Save Mart. Shop Save Mart (150 Olive Ave. in Merced) from 2 to 6 p.m. on April 23 and members of the Department of Public Safety will bag your groceries and escort you to your car for tips to benefit Special Olympics of Northern California. Free child fingerprinting kits will also be available.
For more information, call Sgt. Jeff Godfrey at 209-205-8603.