SSHA Dean Earns NEH Support for Book on Madrid Attacks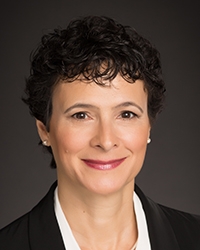 Jill Robbins, dean of the School of Social Sciences, Humanities and Arts, received a fellowship from the National Endowment for the Humanities (NEH) to support the completion of her book about the role of poetry in the recovery from the 2004 train bombings in Madrid.
The book, "We Were All on Those Trains: The Poetry of 11-M," examines the attacks of March 11, 2004, known in Spain as 11-M. Robbins studies the poetic texts that were left at spontaneous shrines erected at the bombing sites, as well as those published in books, newspapers and anthologies, incorporated into monuments, stored in the Archive of Mourning and posted on blogs and other electronic forums.
The thousands of texts in Robbins' study include works from well-known Iberian and Latin American poets, a novel by a U.S. poet, poems by mourners, songs, prayers and pieces written by children.
"These texts reveal competing notions about the nature and functions of poetry in Spain today," Robbins said. "They serve as a prism to make visible conflicting narratives about identities, technologies, genres and modernity."
Robbins said she has completed her archival research and a number of interviews with poets, teachers and activists. The NEH fellowship will help fund her work to complete the manuscript, and she hopes to publish the book in 2017.
The NEH is one of the largest funders of humanities programs in the United States. It receives, on average, more than 1,200 applications each year and awards fellowships to only about 7 percent, or about 80 per year.