Tibor Toth Appointed AVC for Facilities Management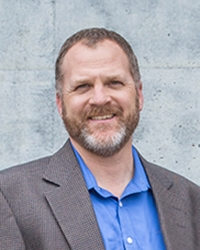 The Division of Business and Administrative Services announced this week the appointment of Tibor Toth as the permanent assistant vice chancellor for Facilities Management, effective Dec. 1.
Toth had been serving as the interim assistant vice chancellor and was selected after a nationwide search of many highly-qualified candidates.
In a note to employees, Vice Chancellor Michael Reese said Toth was a compelling candidate and "perfectly suited for UC Merced," particularly as the campus moves forward with growth related to the 2020 Project, which was approved by the Board of Regents last month.
Toth will report to Reese until a new associate vice chancellor for Physical Operations, Planning and Development is hired. Physical Operations, Planning and Development will be a consolidated department encompassing Facilities, Real Estate Services and Design and Construction.
A nationwide search for the new associate vice chancellor is underway and will be completed by early spring.