Two New Leaders Appointed in Campus Culture
Associate Chancellor Luanna Putney recently announced two key appointments in the Office of Campus Culture and Compliance at UC Merced.
Callale Concon is the new campus ombuds, and Michael Salvador is the new director of compliance. Salvador's appointment was effective Jan. 4 and Concon began her new role Jan. 12.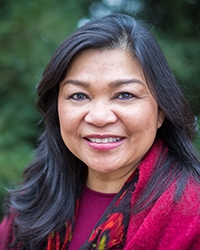 A founding staff member, Concon joined the university in 2005. She has served as the Graduate Division's assistant dean for the past eight years. In addition to managing the division's day-to-day operations, Concon recently took responsibility for its diversity and inclusion programming. She holds a bachelor's degree in organizational communications from CSU Stanislaus and a master's degree in higher education leadership and administration from Sacramento State University.
In her role as campus ombuds in the Office of Ombuds Services, Concon will provide confidential, neutral, informal and independent dispute resolution services for faculty and staff members and students.
She fills the role formerly held by Deidre "De" Acker, who is now director of the Office of Campus Climate. The campus ombuds position reports to the director of the Office of Campus Climate for administrative and budgetary purposes only. The director of compliance reports to Putney, who is also the chief compliance officer. The organizational structure of the Office of Campus Culture and Compliance is posted on its website.
As the director of compliance, Salvador oversees areas that include Title IX, equal employment opportunities and affirmative action. He brings to his new role more than 25 years of experience in state and federal administrative law processes, with emphases in Title IX, human resources, and labor and employment law.
In an email announcing his appointment, Putney said Salvador's experience and skills will help him develop and manage several critical elements of UC Merced's growing ethics and compliance program.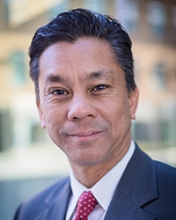 "Michael's broad knowledge in the Title IX/EEO/AA and whistleblower areas will complement the strong team and expertise we currently have at UC Merced and help us achieve our goals," Putney wrote.
Before he joined UC Merced, Salvador worked at California State University, Fresno, as the human resources manager equal opportunity/institutional compliance administrator. In that role, he facilitated compliance of the campus's non-discrimination policies and managed its affirmative action plan, Americans with Disabilities Act, Title IX and California Whistleblower Protection Act functions. Prior to Fresno State, Salvador served for more than a decade as an administrative law judge for the United States Equal Employment Opportunity Commission.
The Office of Campus Culture and Compliance's primary mission is to enhance the campus's learning, working and living environments for all faculty and staff members, lecturers, postdoctoral scholars and students. The office provides a variety of formal and informal conflict-resolution resources and trainings, and oversees campus policies and cultural initiatives that assist the campus community in fulfilling UC Merced's overall mission of research, teaching and service.