UC Adopts Open Access Policy Regarding Publicly-Funded Research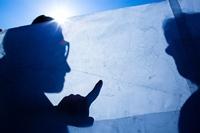 University of California researchers produce 2 to 3 percent of peer-reviewed articles published worldwide and receive an estimated 8 percent of all U.S. research money. Unfortunately, most of that research is hidden behind hefty paywalls and journal subscription costs. 
But that's about to change. 
After several years of consideration, the UC's Academic Senate passed the
Open Access
policy July 24. The policy covers faculty at all 10 UC campuses and paves the way for scholars to make their research more broadly available to the public. The policy sends a strong, collective message to publishers about the university's values and mission and what UC scholars envision for the future of scholarly publishing. Other universities including Harvard, Duke and MIT have adopted similar policies that aim to make publicly-funded research accessible beyond the traditional academic library.
The
UC Open Access Policy
will be implemented in phases beginning in November 2013 with faculty at UCLA, UC San Francisco and UC Irvine. Faculty members on these campuses will be asked to deposit copies of their publications in
eScholarship
, the California Digital Library's institutional repository. In instances when faculty members or publishers object to the terms of the policy, opt-out waivers or embargoes to delay public access to articles may be used. UC Merced faculty members can expect to see local implementation of the policy in November 2014, pending a review of the policy by the UC Academic Senate.
When subscription barriers are removed, authors can maximize their research's reach. Repeated studies have shown that scholarly articles are downloaded and cited more often when published in reputable open-access journals or deposited in an open-access repository. In addition, important research funding agencies such as the
National Institutes of Health
and the
National Science Foundation
have adopted policies that require grant recipients to make their research output accessible to the public. 
UC Merced librarians are available to guide faculty members to many systemwide resources that support compliance with the Open Access Policy. A
general information page
, as well as an in-depth
FAQ page
are available on the
University of California Reshaping Scholarly Communication webpage
. UC Merced faculty members interested in making their publications open access immediately are also welcome to
deposit articles
in eScholarship before local implementation in November 2014. The UC Merced Library is also sponsoring an
Open Access fund pilot
for faculty members who may wish to publish in fully open access journals but lack grant funds to pay the open access publishing fees.