UC Merced Named to Carnegie List of Research Universities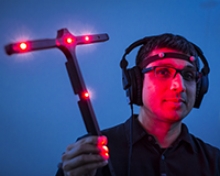 UC Merced has been designated a "doctoral-granting university with higher research activity" — or R2, the second-highest classification for American research universities — in its first appearance on the highly cited Carnegie Classification of Institutions of Higher Education.
The R2 classification recognizes UC Merced as a selective institution that awards more than 20 doctoral degrees, primarily in the fields of science, technology, engineering and mathematics (STEM).
Between 2005 and 2015, UC Merced awarded more than 40 doctoral degrees, made nearly $138 million in research-related expenditures and received more than $185 million in research grants.
UC Merced's research has been gaining notice from some of the largest granting agencies in the country:
More than a dozen faculty members have won CAREER Awards from the National Science Foundation.
Last year, NASA awarded the campus $5 million for a new research center.
Just last week, a UC Merced researcher received the prestigious Keck Award, a $1 million grant that will lead to advances in biomedical research.
Only 107 universities in the United States have earned the R2 classification, which is a way of identifying institutions that are committed to similar levels of research.
UC Merced, which opened in 2005, is by far the youngest institution to be classified R2. Other UC campuses, all decades older and with extensive research histories, are included in the R1 category (highest research activity), which features the nation's top 115 research universities.
"Our young campus's achievement of the R2 classification is a testament to our faculty members' research productivity," Chancellor Dorothy Leland said. "We're well on our way to continuing the University of California's proud tradition of impactful research with global implications while also serving the educational and social needs of California's San Joaquin Valley."