UCMStor Update: All Directories, Files Recovered After October Outage
Life After UCMStor
Information Technology (IT) is happy to report that after months of careful work, all directories and user files impacted by the October outage have been successfully recovered.
The process was the result of painstaking cooperative effort, and through this, the technicians and consultants were not only able to restore what was lost, but also get a great working model of ways we can directly improve and strengthen our data-storage options for the betterment of the whole campus.
Spring Cleaning
UCMStor now effectively functions as an archive, much like Amazon Glacier, with the exception that directories are "read only," so users will not be able to modify or upload any new files.
One of the most surprising things discovered during the restoration process was just how many files and directories had been used for "old" data; files stored with no intention of further use or modification. There was also a considerable number of personal files being stored on UC property. IT has asked that all users who had previously stored data on UCMStor take a moment to review their files, and identify any files or directories they no longer wish to store or that should be moved to a new location. This will be increasingly important as UC Merced IT designs the cost and funding model for campus data storage.
Any personal files (vacation photos, videos, etc.) or other files not associated with UC-related business must be removed or relocated to an alternate storage location.
Students who previously would have used UCMBobcat are now encouraged to take advantage of their free Box accounts for storage needs. It was recently announced that Box quotas will be increased, allowing for additional storage per user.
Moving Forward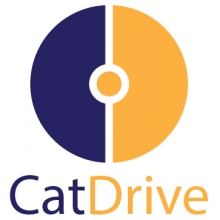 The IT department's efforts to offer more storage options to the campus community have resulted in an increase in data services' flexibility and stability. In addition to UC Merced's own CatDrive service, several outside options for data storage and backup services have been secured.
These provide an additional level of customization for each client's needs, from storage capacities to levels of privacy and access control. Amazon Web Service storage service design is under review and will soon be offered through our Internet 2 membership.
A full listing, with side-by-side feature comparisons and costs, can be found on the IT website. As always, the IT Help Desk is available to answer questions in regards to these and other services.