Viers Honored for Teaching and Service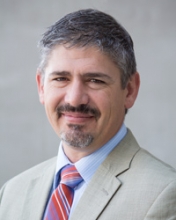 School of Engineering Professor Josh Viers, director of the campus's Center for Information Technology Research in the Interest of Society (CITRIS), won an Outstanding Service Award from the UC Davis Extension.
Viers worked at UC Davis before joining UC Merced last year.
His award is for the 2012-13 academic year, and is in recognition of his teaching and service.
Viers taught several extension courses, including beginning, intermediate and advanced "GIS for Watershed Analysis," a hands-on, intensive computing course for local business affiliates, state and federal agency scientists and continuing education students.
The award will be presented at a ceremony Sept. 10 at UC Davis.